Pain in your neck is a complicated problem because it may stem from a variety of situations and factors. By addressing the underlying cause of your pain, a chiropractor encourages natural healing and recovery. In our clinic, we offer treatments to help with the common types of neck pain.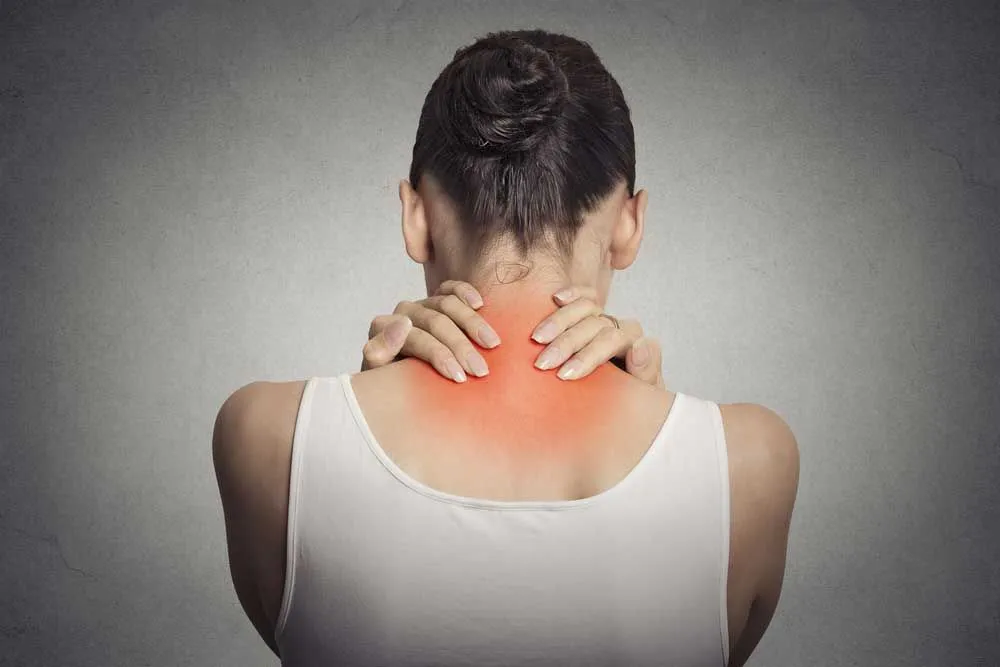 Types of Neck Pain You May Experience
The types of neck pain a Plano chiropractor treats depend on your situation. Generally, the pain stems from a specific underlying cause, so the treatment plan focuses on addressing the reasons for your pain.
Common types of pain you may experience in your neck include:
Acute pain, which usually stems from soft-tissue injuries or pain
Chronic pain, which lasts for an extended period and may relate to complicated injuries or situations
Pain from degenerative conditions, which may result in chronic or acute pain
The types of pain stem from a variety of causes and factors. It may relate directly to injuries or it may occur without a clear underlying reason. By identifying the cause of your pain, a Plano chiropractor develops a treatment plan to address your discomfort.
Reasons for Your Pain
The underlying causes of neck pain range from obvious injuries to medical conditions. By identifying the reason you have pain in your neck, a chiropractor takes measures to address the pain.
Common causes of neck pain include:
Whiplash, or an injury caused by your head suddenly moving forward and backward
Muscle strains or sprains, which may relate to an auto accident, sports injury or other lifestyle factors
Poor posture
Looking down at a device for an extended period
Degenerative discs or other degenerative conditions
Injuries to the neck from an accident
Injuries to the bones
A herniated or slipped disc
Tension in your muscles
In our clinic, we clarify the cause of your pain before developing a plan to address the underlying problem. Auto accident injury treatment in Plano focuses on the injuries from a car accident. Our treatments for other forms of neck pain differ after we evaluate the situation and clarify the reasons for your pain.
A chiropractor in Plano develops a personalized plan to address your neck pain. In our clinic, we focus on clarifying the causes of the pain before developing a plan to address your discomfort.
We may use chiropractic adjustments and decompression therapy to reduce pressure on your nerves. The treatments help with a bulging disc or related conditions that may contribute to your pain. We also use laser therapy to help reduce inflammation from an injury to the neck or to help with tension that occurs after an injury.
When working with soft-tissue pain, we use massage therapy to help alleviate the tension. We also use gentle adjustments to release endorphins and help with pain management when you have soft-tissue injuries.
Physiotherapy and physical rehabilitation in our clinic focus on severe injuries that may cause neck pain. The treatments use tools like ultrasound or electrical muscle stimulation, as well as exercises to improve muscle strength, to help with your symptoms.
Treating pain in your neck from whiplash or other injuries starts with clarifying the cause of your pain. To learn more about treating the pain or for an appointment with a professional chiropractor, call (972) 608-4411.